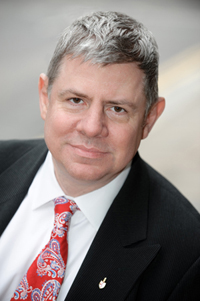 Clem Chambers Biography
Clem Chambers is an author, journalist and CEO of ADVFN, Europe's leading stocks and markets website. A sought after media commentator, Clem is a regular guest on major television networks including CNBC (US, Europe, Asia, Arabia), Al-Jazeera, BBC, BNN and Fox News.
The author of non-fiction titles including 'Letters to my Broker', 'The Death of Wealth' and the investment guides '101 Ways to Pick Stock Market Winners' and 'A Beginner's Guide to Value Investing', Clem writes for Forbes and has written regularly writes for Nikkei BP, the Gulf News and The Scotsman as well as specialist trading and business publications Risk AFRICA, Traders and Your Trading Edge. He has written investment columns for Wired Magazine, which described him as a 'Market Maven'.
Clem's first thriller novel 'The Armageddon Trade' was published in 2009, followed by 'The Twain Maxim' in 2010, 'Kusanagi' in 2011 and 'The First Horseman' in 2012. The fifth installment in the Jim Evans Saga, 'The Shrine', was published in January 2016 as an Amazon Kindle single.