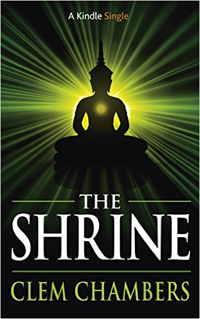 The Shrine
Searching for ancient Japanese treasure in a deadly labyrinth.
Legend has it that the Shrine Zenkoji contains an ancient statue of the Buddha so sacred that it has not been seen for hundreds, perhaps thousands, of years. It's protected by six hidden chambers. To reach the seventh one must brave the ingenious and deadly devices intended to thwart invaders.
Jim Evans, together with his friend Akira, enter The Shrine. But what is really inside? Does it indeed, as Akira believes, contain the biggest secret of all?
To solve the puzzle Jim and Akira must risk their lives whilst evading the guardian monks who are following their every step.
This exciting Kindle single book is part of the Jim Evans series.
Click the cover below to read an extract from The Shrine: