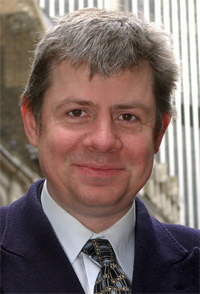 Frequently Asked Questions
about Clem Chambers
Q: Describe yourself in a sentence?
A: Author, international businessman, financier, broadcaster, friendly cricketer and occasional film music composer; bubbly with GSH.
Q: What's the one record you'd take to a desert island?
A: No one would have believed, but it's Jeff Wayne's War of the Worlds: Disc 1.
Q: What did you want to be when you were growing up?
A: An artist of some kind or a scientist.
Q: Who's your oldest friend?
A: If this isn't a metaphorical question, it's Ashley an old school chum. We met when we were 12. He was responsible for the introduction that led me to be published by No Exit Press.
Q: If I ruled the world...
A: I would ban rubber iCondoms (bumpers) on iPhones and iPads. I would have children taught personal finance from playgroup onwards. I'd have the statue of David, whose arse you have to stare at when you come to Hyde Park Corner, turned around to face his audience. I would legalise the smoking in public of cigars over six inches in length, if seated in a leather chair with a large brandy.
Q: Which book do you wish you'd written?
A: Through the principles of induction: The Bible. Nudged out of the top slot are Lord of the Rings, Harry Potter and the Goblet of Fire, The Prince and Fear and Loathing in Las Vegas.
Q: What makes you angry?
A: People that take their coats and rucksacks off only when they get to the X-ray machine at the airport rather than one minute before they reach the head of the queue.
Q: Name your five dream dinner party guests.
A: You have to be maximalist about a question like that, so: Mohammed, Krishna, Jesus, Buddha, and Confucius. The catering might prove tricky. There would be no pork or beef, but the party wouldn't run out of wine. There would be seconds but you might still be hungry again in half an hour.
Q: Who would you least like to be stuck in a lift with?
A: Hannibal Lecter.
Q: What inspired you to start writing?
A: A young kid at school (when I was 11) who wrote so amazingly I was blown away. I knew I had to try to attain such "super-skills." I can't remember his name and sometimes I wonder if he ever became a writer.
Q: Where would you most like to live?
A: California. Overall it can't be beaten because of the climate, landscape and facilities. Paris is a good second place.
Q: Sum up your latest novel Kusanagi in no more than 12 words.
The Japanese crown jewels are fakes. The real ones are found. Ooops!